Optimization of Visual Odometry System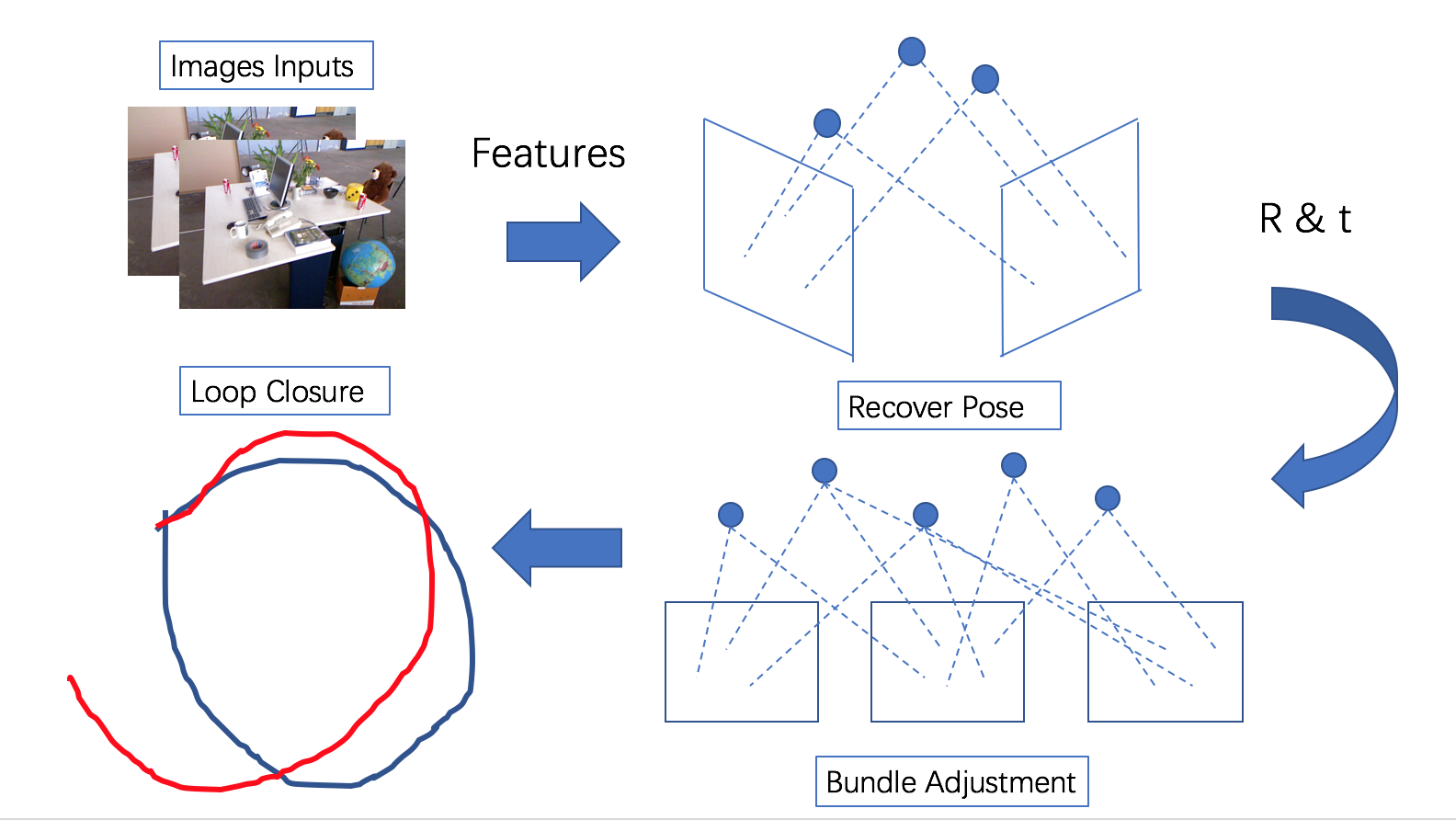 Project Description
​This project builds a visual odometry system with the local optimization (Bundle Adjustment) as well as the global optimization (Loop Closure).
Dependency
Compile
You can use the following commands to compile the package.
mkdir build
cd build
cmake ..
make
Run the package
To run a demo, you can use the following commands.
How to use evaluation scripts?
Put your depth map at ./evaluation/ folder(in format same with ground truth).
Run ./triangulation_evaluation/evaluate_ate.py with parameter, parameter help is written in the python parse format.
File Structure
├── Readme.md
├── data
│ └── rgbd_dataset_freiburg2_desk (dataset)
├── vo
│ ├── vo_tools.hpp (visual odometry functions)
│ └── vo_tools.cpp
├── ba
│ ├── ba_tools.hpp (bundle adjustment functions)
│ └── ba_tools.cpp
├── bag_of_words
│ ├── bow_tools.hpp (bag of words functions)
│ └── bow_tools.cpp
├── loop_closure
│ ├── LC_tools.hpp (loop closure functions)
│ └── LC_tools.cpp
├── test
│ ├── main.hpp (the main function to run demo)
│ └── CMakeLists.txt
├── results
│ ├── gt_positions.txt (ground truth trajectory)
│ ├── trajectory.txt (trajectory after simple visual odometry)
│ ├── ba.txt (trajectory after bundle adjustment)
│ └── looped.txt
├── evaluation
│ ├── plot.py (plot the trajectory)
│ └── evaluate_ate.py (evaluate the result)
├── CMakeLists.txt
└── Doxygen File (doxygen file of project)
├── html (please look at index.html)
└── latex
Authors